Fast Facts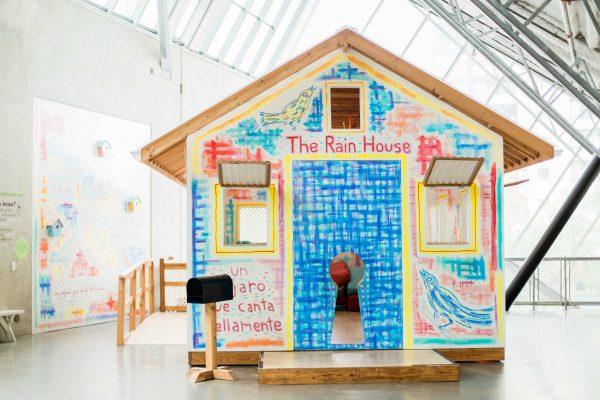 Leadership
Executive Director, Elizabeth Yang-Hellewell
Download Head Shot
Overview
Watch our video!
Mission
The New Children's Museum is a new model of children's museum whose mission is to stimulate imagination, creativity and critical thinking in children and families through inventive and engaging experiences with contemporary art.
History
The original Children's Museum opened its first facility in 1983 in La Jolla, and relocated to a downtown warehouse at 200 West Island Avenue in 1993. At that time, the Museum became Children's Museum/Museo de los Niños San Diego. After nearly 10 years in the warehouse space, the doors were closed in 2002 to break ground for a new building at the same site. Thanks to generous philanthropic support, the new facility, renamed The New Children's Museum, opened to the public in May of 2008.
Building
The New Children's Museum is a dramatic, three-level, 50,000-square-foot building located on the north side of Island Avenue between Front and Union Streets. The Museum is a series of transparent, flexible spaces which visibly expose the building's construction and design. Designed by visionary and award-winning architect Rob Wellington Quigley, the Museum is a dynamic space, full of natural light and fresh air. The Museum is one of the first green museums in California and signals the Museum's commitment to environmental sustainability. 

Location
Located in downtown San Diego's Marina District, the Museum faces Harbor Drive and is well positioned near the MTS Convention Center Trolley stop, Seaport Village and the Gaslamp Quarter.
Café
On May 12, 2017 the Museum welcomed its new cafe, Bean Sprouts. Bean Sprouts is a nationally-recognized café concept where kids and families participate in a playful eating experience. Bean Sprouts' plants its good-for-you cafés inside family destinations (museums, science centers, zoos, theme parks, etc.) where there is a rising demand for healthier choices. Click here for a fact sheet.
Museum Logos
Download The New Children's Museum logos